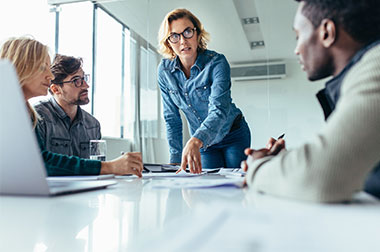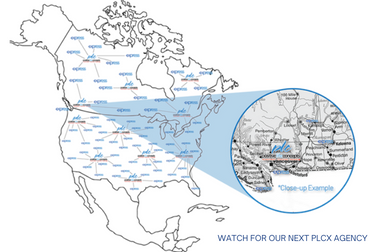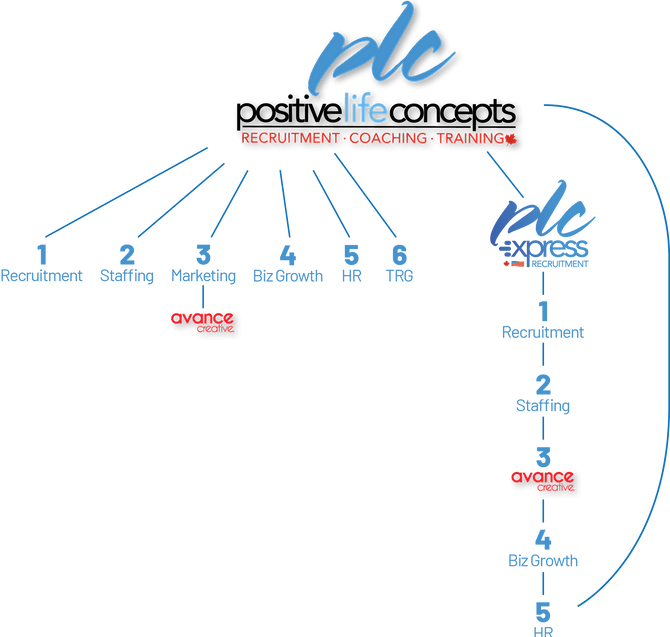 Our Story
Our roots come from serving Western Canada for over 20 years, and our team brings a diversified foundation of professional experience, in consulting and coaching, recruitment and staffing, and an in-depth of knowledge of sales and business development.
We provide full back-office support, alongside a team of strategic thinkers who are able to facilitate every PLCX office's competency to gain a foothold in direct hires, executive placements, recruitment of trades and construction, administrative staffing, contract placements, sales, managers, and professionals, C-Suites, technology & programmers, manufacturing & health care, production & engineering specialties, clerical
— the list continues to grow.
Recruiting: The almost 200bn dollar questions in North America – (July 6th, 2022), Statista.com). 
From private and regional companies to international organizations, we have a vast knowledge of HR recruitment products and services, with an easy to learn systems needed by all companies. Our experience and our team with their affiliations in Canada and the U.S. have a goal and passion to bring you and your clients the best talent in all marketplaces, on time, every time.
Seeing the need for fully and quickly scalable professional quality services like ours, we began the process for our international expansion in 2020; it took us over two years of research and hard work to complete—a labour of love to create a franchising offer that is also a cost-effective franchise model- we are proudly launching PLCX in 2022.   
PLCX offers a unique, support-filled, training-assisted, business opportunity with 3 fully scalable models of business.  These range from part-time to a full back-office supported 360-degree Agency (full-agency) business growth-filled solution.
The entire US and Canadian PLCX team are very excited for this next piece of our new company journey as we share our highly needed, fully systemized, ease-of-scalability models, that benefits YOU the franchisee, and your up-and-coming thousands of prospects alike.
Are you driven to win and have a passion to succeed?  We only want to hear from those who want to learn more about this exciting and unique opportunity in the HR/consulting/recruitment industry, as we begin to expand through franchising for the first time in our company's history!
Where does your office(s)/business need to be? Let us know! 
~The global staffing industry generated 497 billion U.S. dollars in 2019. In that year, the United States' staffing and recruiting industry sales reached 161 billion U.S. dollars, 85 percent of which was generated in the temporary and contract employment sector. Jul 5, 2022 (Statista.com)